Q&A: Disability benefits and you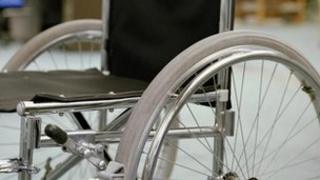 Changes to disability benefits have been gradually introduced across Britain during 2013 and are latest in a series of alterations to the welfare system.
Since April new claimants in north-west and north-east England have been applying for Personal Independence Payments (PIP), rather than Disability Living Allowance (DLA).
New claimants across the rest of Britain started applying for the new PIP benefit from 10 June.
The government planned that from October 2013, those whose circumstances had changed would also be assessed for PIP.
But a change to the timetable means that initially only those in Wales, the East and West Midlands and East Anglia are being affected.
The vast majority of the 3.3 million claimants will continue to claim DLA until 2015.
Disability benefits are extremely complex and part of the aim is to simplify the claiming structure. However, the transfer has proved controversial.
The government maintains the new system will be fairer but some charities argue that thousands of people will see their financial support withdrawn.
What is DLA, and how will it be replaced?
The benefit is available to disabled people who have difficulty walking or getting around, or need help to look after themselves. It is tax-free and is not linked to people's income.
Over the next few years, this will be replaced for claimants aged 16 to 64 by PIPs. The new benefit requires an assessment, partly written, but often with a face-to-face assessment.
How much is paid through these benefits?
DLA is worth between £21 and £134.40 a week and is paid straight into a bank account.
There are two elements of the payments - the first is for care and the second for mobility. For example, those who need help for some of the day with preparing cooked meals receive £21 a week in the care component.
Under PIPs, the system is slightly simpler, with a daily living component of either £53 or £79.15 a week, and a mobility component of either £21 or £55.25.
How many people receive the benefit?
About 3.2 million people receive DLA.
However by 2015, some 170,000 of these are expected to be ineligible for PIPs, while 150,000 will get a higher award, according to the DWP. By 2018, 450,000 will be ineligible, while 780,000 will receive the same as or more than they do currently.
What is the timetable for change?
Since 10 June, all new claims from working-age people for disability benefits in England, Scotland and Wales have been for PIPs and not DLA.
Those who turn 16, see their circumstances change, or reach a review date from October 2013 are being asked to make a new PIP claim - initially in Wales, the Midlands and East Anglia.
All other DLA claimants will receive a timetable letter from the DWP some time between October 2015 and October 2017.
Children and people aged 65 and over who currently receive DLA will continue to do so.
What is the assessment process for PIPs?
Application forms include personal information and details of how a disability affects you.
This may be followed up with a referral for an assessment to test various activities. There will be regular reassessments of eligibility.
How do I get more information about claiming?
The Department for Work and Pensions' enquiry line is 0845 850 3322 or textphone 0845 601 6677 and there is a government checker on how you may be affected.
Many charities also offer free support and advice for those who are unsure about how they might be affected.