'Early signs' of housing activity, says Rics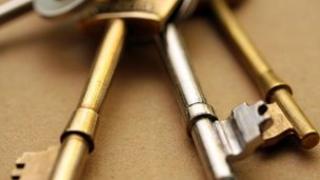 Interest from potential new buyers of homes in England and Wales rose in March but activity in the housing market remained slow, surveyors say.
The Royal Institution of Chartered Surveyors (Rics) said that enquiries had risen following a "subdued" start to the year.
The number of sales per surveyor also rose to a three-year high in March, the survey found.
However, this compared with a period of activity well below the boom years.
And more surveyors still reported house price falls than those who reported price rises in the three months to the end of March.
"A buoyant, healthy property market is central to economic recovery and, while these are still very much early signs, it is encouraging that sales are beginning to pick-up," said Peter Bolton King, of Rics.
Rates v fees
The figures follow data from HM Revenue and Customs (HMRC) which showed that the number of UK house sales in February was 10% higher than the same month a year earlier.
Various surveys have suggested increasing interest from first-time buyers in purchasing a home, despite the continued requirement for a high deposit.
On average. first-time buyers still need to find a deposit of 20% of a home's value, but mortgage interest rates have dropped to very low levels.
While the rates are low in historical terms, mortgage seekers are being warned about the fees being charged when the mortgage is secured. One financial information service said these were at the highest average levels on its records over the last 25 years.
"It is easy to get caught up in the excitement of heavily marketed mortgages that shout about low interest rates, but beware that they will often be at the expense of high fees," said Sylvia Waycot, of Moneyfacts.
"The average fees charged have risen by almost 8% since January, though it is hard to justify how setting up costs can possibly have risen by this much."
Research vital
Fees have risen on average to £1,522 across all mortgages in April from £1,412 in March, according to Moneyfacts.
This was driven by fees almost doubling to more than £1,400 for five-year fixed-rate mortgages at 90% loan-to-value, a product that would be popular with first-time buyers.
There was also a sharp rise in the past month in fees for mortgages that require a 25% deposit, as lenders competed on rates and brought a series of new products onto the market, Moneyfacts said.
"Rates are only a part of the story; high upfront charges such as fees can easily be overlooked and yet their impact across the life of the mortgage can turn a cheap deal into a costly one and therefore should always be considered," said Ms Waycot.
The low rates have been prompted, in part, by the government-backed Funding for Lending scheme, which sees lenders given access to cheap funds, so long as they pass this on in loans to mortgage seekers and small businesses.
The National Association of Estate Agents said that it was vital for first-time buyers to do their research before buying a home.
This not only related to finances, but also to researching everything about the local area.