Changes to the business pages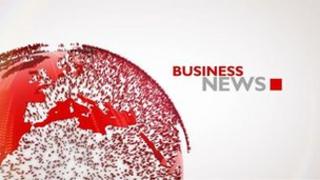 The BBC is improving its international business coverage online.
We are relaunching our main business pages which will make our video easier to find. We have also taken the opportunity to split our video selection between the latest news and more in-depth pieces looking at issues behind the news.
In addition, we will be giving our correspondents and on air editors more prominence by putting their latest analysis right at the top of the page. This will enable us to highlight a wider range of the BBC's journalism by bringing you the best from our Europe, environment and world affairs experts when they are tackling business or economic issues.
We have also improved the navigation, so you should be able to find your way around our main Business sections more easily by following links at the top of the page.
As part of the relaunch we are asking our business journalists in Asia to focus their efforts on bringing the best coverage and interpretation of Asian business and economics to a wider global audience on our main business pages.
In order to make that possible, we have decided to stop updating the Asia Business section of the website. We will still offer you the latest Asian business stories in both our main business section and on the BBC front page in Asia.
Improved coverage
This is the first of a number of changes to enhance our business coverage in Asia.
We have introduced a new page for Asia Business Report on the BBC World News Channel. You can follow the links from the main business page or find it directly - via www.bbc.com/asiabusinessreport. It has background on the presenters and more about how the programmes are made, as well as a list of all the transmission times.
In the next few weeks our new chief business correspondent, Linda Yueh, will begin contributing to all the BBC's news services. Linda has a particular remit to focus her expertise on events in Asia and will be travelling and blogging widely in the region.
From late May we will be introducing a new section of the website dedicated to coverage of entrepreneurs, providing advice and expertise to a new generation of business leaders. You can see the kind of material we will be covering in the current Running a Business special report.
As well as the improvements to our coverage from Asia, we have just put a dedicated online business reporter into our New York bureau. This will enable us to greatly improve our coverage of North American business, which is also of interest to readers in Asia.
To see the result of these changes please make sure your bookmarks take you to www.bbc.com/business.