House price inflation down but disparity up, says ONS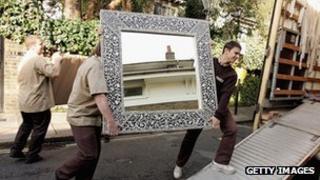 The rate of house price inflation has slowed, according to the Office for National Statistics (ONS).
Prices across the country as a whole rose by 1.9% between February 2012 and February 2013.
That compares with a previous annual increase of 2.2% in the 12 months to January.
But the national figure reflected a wide disparity across different regions of the UK, which appears to be increasing.
Price rises in London are now rising at 5.9% a year, according to the ONS data.
But Scotland and Northern Ireland have seen even deeper price falls than previously.
Prices north of the border are falling by 1.2%, while those in Northern Ireland are down by 7.7% over the last year.
In Wales, house price inflation is now running at 4.1%, up from just 0.9% in January.
Another region which is outpacing the national average is north-east England, where prices are up by 2.4%.
Earlier this week, Ernst and Young's Item Club predicted that house prices in the UK would remain subdued for the next two years.
Its forecast suggested that prices would increase by 2.1% in 2014, but recover to 5% in 2015.