Aviva set to cut 2,000 jobs worldwide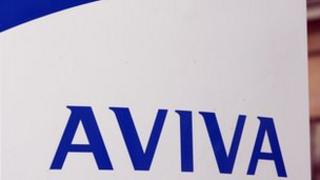 Insurer Aviva has revealed plans to cut 6% of the company's workforce worldwide over the next six months.
The cost-cutting move will see about 2,000 people in the UK, Europe and Asia lose their jobs.
The company will consult with unions and staff before the number of job losses in the UK is finalised.
Altered redundancy packages for UK staff were also announced. From May this year, redundancy pay will be capped at 78 weeks, down from 104.
Payouts will also be cut from four weeks' pay for each year of service, to two. However, this change will not kick in until December, after the latest round of redundancies.
Unite, the UK's largest union, reacted angrily to the news.
"Once again, finance staff are being forced to pay the price for boardroom failure," said Unite national officer Dominic Hook. "To cut redundancy pay so drastically when there is deep uncertainty over job security is a callous and disgraceful act."
Aviva said the steps were necessary.
"I know this is difficult news for our employees, but these changes are essential if we are to remain competitive," said Mark Wilson, group chief executive officer. "Aviva needs to become a more efficient and agile organisation to unlock its potential."
The company is attempting to reduce costs by more than £400m. Its financial results released in March showed savings of £275m had already been made.