Sony doubles earnings forecast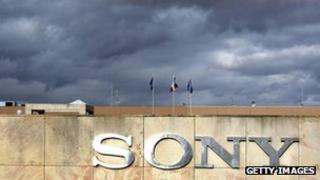 Sony has doubled its earnings forecast for the full year to March 2013, helped by the weaker yen and money raised from asset sales.
The Japanese consumer electronics firm now expects to report net income of 40bn yen ($403m; £261m) compared with its previous forecast of 20bn yen.
The depreciation of the yen was a key reason for the revised estimate.
A weaker currency increases the value of Sony's overseas revenues when repatriated back into yen.
Sony said it had assumed an average foreign exchange rate of 88 yen to one US dollar for the first three months of this year. But the actual rate had turned out to be 92 yen to one US dollar.
Sony generates a majority of its sales from overseas markets.
Policy shift
In December last year, Prime Minister Shinzo Abe took office and launched sweeping economic reforms, which have become known as "Abenomics".
With the support of the new government, the Bank of Japan said it would inject $1.4tn (£916bn) into the monetary system over a two-year period.
That sent the yen lower and Japanese shares higher.
The yen has lost about 15% of its value against the US dollar since December.
Sony also said that its full year earnings would get a boost from recent asset sales. Late last year Sony sold its US headquarters building in New York for more than $1bn, and the "Sony City Osaki" premises in Tokyo.
Sony is scheduled to release its full year earnings results on 9 May.