UK pensioners snap up Kodak's film business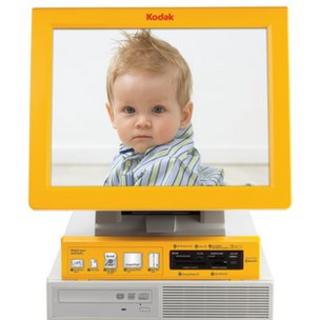 Thousands of British pensioners are to inherit the iconic Kodak film and printing businesses.
The pensioners, all members of the UK Kodak Pension Plan (KPP), will have their income backed by the company's global revenues.
KPP paid £419m to buy the businesses, to help the US parent company, Eastman Kodak, get out of bankruptcy.
The deal means that 15,000 pension fund members will now have to accept reduced benefits.
The British pension fund will also drop a claim against Kodak of £1.8bn, which was the current pension scheme's deficit.
All of Kodak's personal film business, which includes 105,000 photo-kiosks around the world, souvenir photos at amusement parks and photographic paper, will now be owned by the UK pension fund.
The document imaging business, which includes small scanners and printers, will also be part of the portfolio.
"This is the best possible deal for UK pensioners," said a spokesperson for the pension fund.
"Because Eastman Kodak was in Chapter 11 [US bankruptcy protection], the previous plan was unsustainable," he told the BBC.
Film pioneer
The deal will also prevent the Kodak pension scheme having to be rescued by the Pension Protection Fund (PPF), the safety net provided by the industry.
Both businesses are currently profitable, producing annual revenues of more than £838m.
Eastman Kodak was founded in New York in 1892 and pioneered the use of film in cameras.
But it filed for bankruptcy protection in January 2012 after falling behind in the race to produce digital photographic equipment.
The US company will continue to produce film for movie cameras, as well as commercial imaging and specialist chemical products.
The deal with its British pension fund still has to be examined in the US courts.
Eastman Kodak is filing the case on 30 April, which, if approved, would allow it to exit from bankruptcy.
The case is the latest innovation amongst pension schemes, which are seeking new ways to counter large deficits.
Dairy Crest, the maker of Cathedral City cheese, recently announced that its pension fund would be backed by 20 million kg of maturing cheddar.
And drinks giant Diageo has backed its pension fund with barrels of Scotch whisky.