Japan posts its tenth straight trade deficit in April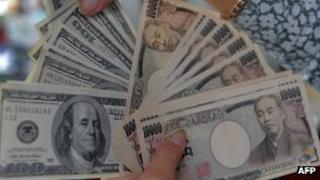 Japan has posted its tenth straight monthly trade deficit as a weaker yen increased the cost of imports more than it helped boost exports.
The deficit of 879.9bn yen ($8.6bn; £5.7bn) in April was wider than many economists had forecast.
Japan has deliberately weakened the yen to make its goods cheaper abroad and boost demand. However, this also makes imports, such as energy, more pricey.
The deficit is expected to shrink in coming months, as exports pick up more.
In April, exports rose by 3.8% from a year earlier, while imports gained 9.4%.