Sprint-Softbank gets US national security clearance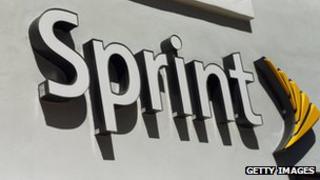 Sprint and Japan's Softbank have said US regulators have found no unresolved national security issues relating to Softbank's proposed takeover of the US mobile operator.
Softbank agreed in October to buy a 70% stake in Sprint for $20.1bn (£12.5bn).
But some officials had raised concerns that Softbank's use of Chinese networking equipment could open up US networks to snooping and hacking.
US satellite TV provider Dish Network has also made a rival bid for Sprint.
It has taken out full-page adverts in Washington newspapers warning that a Sprint-Softbank merger would threaten national security.
Government agreement
In a joint statement, Sprint and Softbank said they had received notice from the Committee on Foreign Investment in the United States (CFIUS) that it had completed its review of the proposed deal and had found no unresolved issues.
The companies said they had now entered into a national security agreement with the US government.
The CFIUS is an inter-agency committee and includes representatives from the Department of Justice and the Department of Homeland Security.
Sprint and Softbank said they now expected these agencies to notify the Federal Communications Commission (FCC) that they have completed their national security review.
The FCC's public interest review of the transaction is continuing.
The Softbank transaction was seen as a way for Sprint to strengthen itself against its larger rivals AT&T and Verizon.