NatWest banking app suffers renewed problems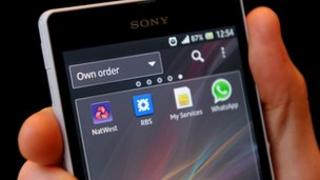 Users of the NatWest banking app say the system stopped working on the day they are paid - the latest in a series of problems with the service.
A number of customers complained that the app was failing to load on Friday morning, a day when many receive their wages.
NatWest said on its Twitter account that the app was now running as normal.
RBS, which owns NatWest, has already apologised twice in two months for problems with the app.
"We've had huge demand for our app this morning, which led to some customers experiencing the app running slowly for half an hour. We apologise for the inconvenience caused," a spokesman for RBS said.
RBS is 81% owned by the taxpayer. About two million customers have the app.
Last summer, millions of RBS customers were affected by a software issue which caused a huge backlog of payments.
Extra investment was being earmarked for the banking group's technology, the spokesman said.