MPs launch Project Verde inquiry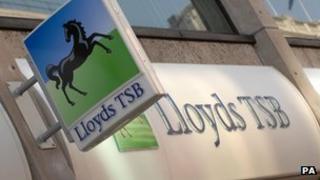 The Treasury Committee has launched an inquiry into the planned sale of more than 600 bank branches by Lloyds Banking Group.
The Committee said it would look at how a bid by the Co-operative Bank to buy the branches fell through in April.
The sale of the branches, known as Project Verde, is required by European competition authorities.
Both the chairman and chief executive of Lloyds are due give evidence to the Committee next week.
Chief executive Antonio Horta-Osorio and Chairman Sir Winfried Bischoff will both appear before the Committee on Tuesday.
The Treasury Committee chairman, Andrew Tyrie, said the inquiry would focus on the failure of the Co-op's bid and what will happen next to the 631 branches still up for sale.
"We will want to know how The Co-operative Bank's bid was allowed to progress to such an advanced stage, why it collapsed and what will now happen to these branches and their customers," he said.
"This divestment should be an important opportunity to boost competition in the UK retail banking market. It could have significant benefits for consumers."
The Co-op had first agreed terms to buy the branches in 2012.
However, it pulled out of the deal in April, blaming worsening outlook for the economy, and tougher regulations being imposed on banks.
In recent weeks questions have been raised over the state of the Co-op's capital position, and it suffered a credit rating downgrade in May.
Lloyds, which is still part-owned by the government, says it now plans to sell the branches as a standalone bank through a stock market listing, but that is unlikely to be possible until 2014.