Furniture retailer Dwell ceases trading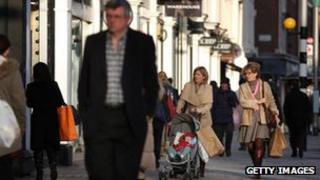 Furniture retailer Dwell has ceased trading with immediate effect, the company has announced.
All 23 stores and one concession have been closed. Staff have been asked to stay at home, pending confirmation of the appointment of administrators.
Dwell began trading from a single store in Balham, south London in 2003 and has around 300 employees, mostly based in London and the south east of England.
The company has its headquarters and distribution centre in Milton Keynes.
A spokesman from Dwell said: "The business had been working with its advisers, to secure further working capital for the business and was actively in the process of talking to a number of interested parties.
"However, despite this interest, it did not progress."
The company said this left with no option but to close the business with immediate effect.
Customers who have outstanding orders are advised to contact their card issuer in the first instance.
David Woods from Redditch is one customer still waiting for an item to be delivered. He told the BBC that he paid around £186 for a mirror in a Dwell store, back in May 2013. Dwell told him it would be delivered within six weeks and it would be in touch nearer the time to discuss delivery options.
Mr Woods said that he contacted the furniture retailer after it had failed to get in touch.
"I phoned last week to check on progress. They told me they were having problems with their supplier and it would be delayed until October," he said.
"I'd seen some reports that the company was having trouble, so I phoned again and asked for a refund. They told me it would be processed in a few days."
"I tried calling them yesterday, but the phones just rang out - nobody was answering calls."
"I don't think there's anything I can do. I paid for the mirror on my debit card, because I didn't have my credit card with me," said Mr Woods.
"Lesson learned."
The company says the website and stores are closed and will no longer take orders, and that no further deliveries will be made.
The retailer has struggled recently. In its latest set of results, it warned that: "The current economic situation is uncertain, consumer confidence is low and trading conditions are challenging within the declining household goods and furniture sector."