Saab-owner plans to see GM back in court over $3bn claim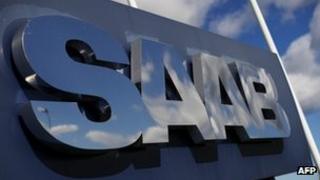 The owner of Saab, Dutch firm Spyker, plans new court action against General Motors which it claims lost it $3bn (£1.95bn) by blocking the sale of the Swedish carmaker.
Spyker bought Saab from GM in 2010 and kept the right to use the US carmaker's technology to build vehicles.
It wanted to sell Saab to a Chinese firm in 2011, but GM blocked it, saying the sale would forfeit that right.
A judge threw out Spyker's previous case last year against the US giant.
Spyker's claim has been that the deal was blocked by GM because it did not want competition in China, and that GM's blocking tactics caused Saab to collapse.
GM said at the time of the previous court case that Spyker bought Saab knowing its financial history, pointing out that Saab had granted it a contractual right to agree, or not, to the transaction and that those terms had been spelled out.
At the time GM called the allegations "baseless".
Saab was already in a fragile state when Spyker bought it out from GM, eventually filing for bankruptcy at the end of 2011.
A last attempt to raise money from China's Youngman group was blocked by GM because of the dispute over the transfer of technology.
GM first bought a 50% stake and management control of Saab in 1989, then gained full ownership in 2000.
The Swedish company's car sales peaked at 133,000 cars in 2006, before dwindling to 93,000 cars in 2008 and just 27,000 in 2009.
GM itself sought bankruptcy protection as the global financial crisis unfolded, forcing the US company to dispose of assets.
In June last year, the assets of bankrupt Saab were sold to a Chinese-Swedish investment group, National Electric Vehicle Sweden, which aims to turn the company into a maker of electric vehicles.