South East Asia haze: What is slash-and-burn?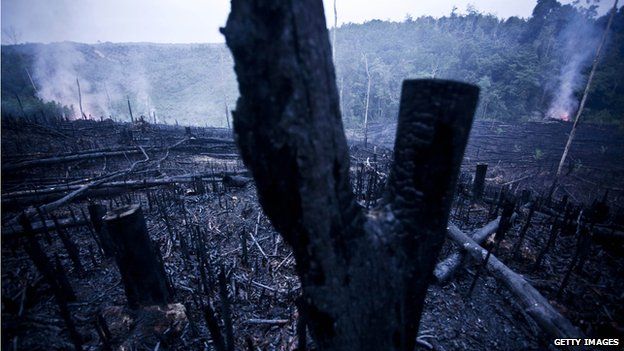 Singapore and parts of Malaysia and Indonesia have been shrouded in a dense, pungent smog in recent days caused by fires in Indonesia.
Pollution levels have hit record highs and while the blame game goes on, the one common factor has been the term "slash-and-burn".