Direct Line set to cut 2,000 UK jobs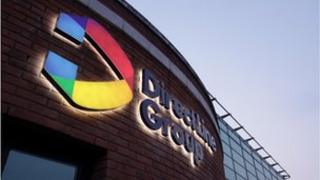 Direct Line Insurance has said that it is planning to cut 2,000 UK jobs as it steps up plans to reduce costs.
The firm announced in August 2012 plans to reduce gross annual costs by £100m a year, but now plans to save more than double this target.
The latest cuts affect about 14% of its 14,400 staff. Direct Line has already cut 1,200 jobs since August.
Direct Line said that it had begun consultations with staff and employee representatives over the job losses.
It said the cuts would affect staff across head office and support functions, but it would try to redeploy those affected where possible.
Direct Line Insurance Group - which also owns the Churchill and Green Flag brands - was spun off from RBS last year as a condition for the bank's £45bn government bailout after the 2008 financial crisis.
RBS still holds a 48.5% share in Direct Line, but it has to sell its entire stake in the firm by the end of 2014.
Direct Line operates in 16 locations across the UK including London, Croydon, Bromley, Leeds, Glasgow and Manchester.
Its Teesside call centre is scheduled to close next week as part of of the firm's original cost-cutting plans.
Chief executive Paul Geddes said that the cost savings were "an important part of our aim to regain competitive edge".
"We have not made these proposed changes lightly and understand the impact they will have on our people," he added.