Cupid says independent report finds no fake profiles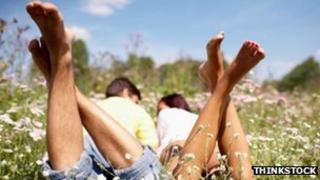 Online dating company Cupid has said that an independent report did not find any evidence that the company used fake profiles to boost its membership.
However, the report by auditors KPMG found that Cupid's staff were not clearly identified, which led to confusion for customers.
As a result Cupid's "motivation" team has been replaced by "dating advisors".
Cupid has also recruited new senior staff in the UK and plans further management changes this year.
In February, an investigation by the BBC's "5 live Investigates" spoke to internet surfers who said they received lots of messages from prospective dates when they first joined the free service.
But when they subscribed to the service, interest rapidly tailed off.
In response to the BBC's programme and other media reports, Cupid commissioned KPMG to look at working practices, and conducted interviews with staff in Edinburgh and Ukraine.
KPMG did not contact the BBC's "5 live Investigates" team in the course of its two-month investigation.
Scamming
The report found that "scammers" were a problem. Scamming involves non-genuine users who are trying to fool online daters into handing over money.
Scamming is an industry-wide problem, and Cupid noted that KPMG's report said it expends significant effort to stop the practice.
Cupid websites include cupid.com, benaughty.com, girlsdateforfree.com and flirt.com.