Furniture retailer Dwell to reopen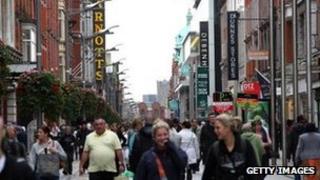 The co-founder of furniture retailer Dwell has agreed a deal to rescue some of its stores and save 150 jobs.
Aamir Ahmad founded Dwell with family and friends in 2003 but left the business last year. He has promised to try to help customers who have outstanding orders.
Five stores will reopen on Thursday and the online store will also open for business again.
The chain had gone into administration on 20 June.
Talks with landlords are continuing in the hope that more stores can be saved.
"Our priority lies with the customers and suppliers who have been let down by the former management," said Mr Ahmad.
"We are working hard to try and resolve the issues, in particular outstanding customer orders."
"Although we are not legally obliged to, we are doing everything we can to find a solution for customers who have lost out. Our primary goal is to help customers and suppliers regain their trust in the Dwell brand."
The upmarket furniture retailer was previously majority owned by private equity firm Key Capital Partners.
'Delighted'
The Milton Keynes-based company started trading from a single store in Balham, south-west London in 2003. before expanding in the south of England and, in recent years, in Birmingham, Glasgow and Manchester.
Three sites in London will reopen on Saturday, as well as the branch at Essex's Lakeside shopping centre and a store in Manchester.
John Whitfield, joint administrator at Duff & Phelps, said: "We are delighted to have been able to conclude an agreement that results in not only the continuation of the brand, but saves many of the employees' roles as well as securing the best outcome for suppliers.
"The new management will now be in the position to work with customers to try and identify the best solution for everyone concerned."