Anti-bribery training launched in City of London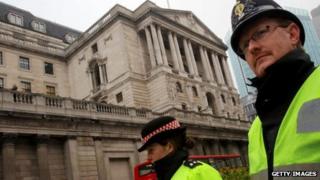 A training scheme to help curb the number of bribery cases affecting UK businesses has been launched
City of London police and the British Standards Institution will deliver a number of courses to help firms comply with anti-bribery legislation.
Companies risk unlimited financial penalties if they do not comply with the UK Bribery Act, Individuals found guilty can be imprisoned for 10 years.
The training programmes will begin in September 2013.
"Bribery is the most insidious form of corruption," said Adrian Leppard, City of London police commissioner.
"It permeates and destabilises the social fabric of developing societies and denies communities their rightful aid."
"Good business must be seen to identify and deter bribery, suffocating its opportunity to manipulate and debase transactions."
The City of London police are currently investigating 25 individual cases of bribery. They say that this new training programme will help UK businesses to implement effective anti-bribery systems.
BSI is a business standards company that provides certified training to organisations.
"The ongoing threat of bribery related corruption has undoubtedly triggered concern amongst UK business leaders," said BSI chief executive Howard Kerr.
"No organisation is immune from bribery risk, however organisations can demonstrate that they have adequate procedures in place to prevent bribery and the financial and reputational costs associated with it."