China police say GlaxoSmithKline 'broke laws' for sales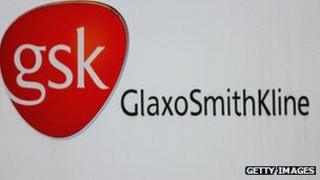 Police in China said British pharmaceuticals company GlaxoSmithKline made "illegal" transfers, as they released details of an investigation into bribery allegations.
Four senior Chinese executives from GSK have been held, said Gao Feng, head of the economic crimes investigation unit.
He said GSK had transferred as much as 3bn yuan ($489m; £323m) to travel agencies and consultancies since 2007.
GSK has said it has not found any evidence of corruption.
However, the company said in a statement last week that it was co-operating with authorities.
On 11 July, the Ministry of Public Security said GSK executives had confessed to bribery and tax violations. Authorities said they suspect GSK of offering bribes to officials and doctors to try to boost sales in China.
On Monday, Mr Gao did not go into how much of the money was spent allegedly bribing officials and doctors.
He did, however, say that the probe had found that GSK was mainly responsible for the bribes, which included cases of sexual bribery.
"We have sufficient reason to suspect that these transfers were conducted illegally," he said. "You could say the travel agencies and GSK were criminal partners."
In a statement, GSK said it "shares the desire of the Chinese authorities to root out corruption".
"In the meantime, we are taking a number of immediate actions. We are reviewing all third party agency relationships," the statement said.
"We have put an immediate stop on the use of travel agencies that have been identified so far in this investigation and we are conducting a thorough review of all historic transactions related to travel agency use."