UK recovery to gather pace in 2014, says Item Club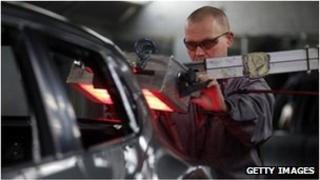 The UK's recovery will gather pace from 2014 as exports and business investment take up the slack in the economy, Ernst & Young's Item Club has predicted.
The forecasting group predicted that UK economic growth would be 1.1% this year, rising to 2.2% next year and levelling out at about 2.5% thereafter.
The recovery "has firmer and broader foundations than in 2011", it said.
But the group acknowledged that growth currently remains reliant on consumer spending and the housing recovery.
"With consumer confidence returning and the government's initiatives to stimulate the housing market bearing fruit, consumers are switching their attention back from saving to spending," the report noted.
The Item Club confidently predicted that other, more sustainable, sources of growth would emerge next year.
It saw exports being boosted by economic recovery in the US, and by China's "rebalancing" of its economy towards greater consumer spending.
However, both those countries also posed risks in the shorter term, the report said.
In the US there is the risk of possible market reaction to the end of the Federal Reserve's monetary stimulus programme, and in China there is the risk of an abrupt slowdown in its economy.
A successful rebalancing in China is also expected to help the UK reduce its trade deficit in two ways - through more Chinese demand for UK exports of consumer goods, and less Chinese competition for the UK's imports of raw materials used in the construction industry.
The report gave no specific rationale for why business investment was expected to rebound next year, but noted that a mild recovery in investment in 2011 was snuffed out by the uncertainty generated by the eurozone crisis.