Kate Bostock quits Asos after seven months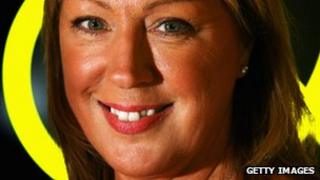 Kate Bostock has abruptly quit as head of product and trading at online fashion retailer Asos only seven months after she was hired.
A short statement, put out late on Tuesday morning, said she had resigned with immediate effect after concluding that the job was not right for her.
"The Board will consider whether there is a need to seek a replacement for Kate," Asos said.
Previously, she was head of general merchandise at Marks and Spencer.
"Asos is a formidable business and I have great respect for the team I have been working with - they are right at the cutting edge of young online fashion," Ms Bostock said in the statement.
"Sadly, I've concluded that Asos isn't the right place for me. I will not regret the experience and I wish Nick and all at Asos continued success."
'Cylinders'
Chief executive Nick Robertson returned the compliment, saying that they had agreed "Asos is not the right platform for her talent".
"In the meantime, we have a very strong team in place and the business continues to fire on all cylinders."
Ms Bostock was considered one of the most powerful women in British retail, having previously worked at Next and Asda's George, before starting at M&S.
Her departure from M&S came after disappointing womenswear sales at the department store, and she reportedly took a cut to her £944,000 pay when she took up work at Asos in October.
By resigning from Asos, she will forfeit any severance package, as well as her share of a £30m bonus pot that is to be divided up among 24 managers if they hit their sales targets by 2015.
Her erstwhile employer has been performing strongly, with sales rising 39% in its most recent trading statement, and has recently agreed to provide the popular High Street clothing retailer Primark with an online sales platform.
Asos, which stands for "as seen on screen", was founded in 2000, and currently has 6.5 million customers.