eBay profits fall on EU and Asia woe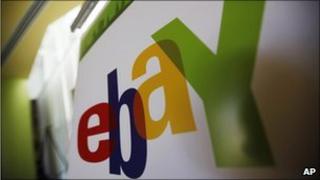 Online retailer and auction site eBay has warned of economic "headwinds" in Europe and South Korea after an 8% slide in second-quarter profits.
The firm reported net income of $640m (£421m) for the three months to the end of June, down from the $692m it made in the same period of 2012.
Revenue for the business grew 14% to $3.88bn. The results were roughly in line with analysts' expectations.
Shares in eBay fell more than 5% in after-hours trading on the results.
John Donahoe, eBay's chief executive, said its core businesses were strong, but warned the weak economic outlook in Europe and South Korea would "continue to be a challenge".
PayPal, eBay's online payment business, saw revenues rise 20% to $1.6bn. It had 132 million active accounts by the end of the second quarter, up 17% from a year ago.