Perrigo buys Irish drug firm Elan in $8.6bn deal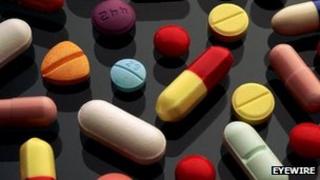 Irish drug firm Elan has been snapped up by US rival Perrigo in an $8.6bn (£5.6bn) deal which will secure tax savings for the US company.
The combined firm will have its headquarters in the Republic of Ireland, where corporation tax is just 12.5% compared with 35% in the US.
The deal also gives Perrigo the rights to royalties from Elan's multiple sclerosis drug Tysabri, which generated £1bn in revenues last year.
Both boards have approved the deal.
Perrigo chief executive Joe Papa said the deal was "financially compelling".
"We're excited by what it means for the international expansion. When you put it together with an Irish domicile that has operational tax synergies, we think it's a really compelling story."
In addition to the savings from shifting headquarters, Perrigo said it expected to make separate tax savings of more than $150m.
Perrigo, which makes unbranded over-the-counter pharmaceutical products for stores to label as their own, will pay $6.25 per share in cash and $10.25 per share in stock, a premium of about 10.5% over Elan's closing share price on Friday.
Elan chairman Robert Ingram said it was "an excellent transaction for Elan shareholders".
Elan put itself up for sale last month after rejecting three hostile bids from US investment firm Royalty Pharma.
Elan's shares rose 8.3% in morning trading after the deal was announced.
T