Vodafone files lawsuit against Telecom Italia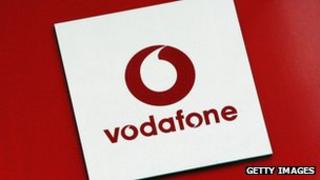 Vodafone is suing the Italian telecoms company, Telecom Italia, claiming that it abused its dominant position in its home market.
Vodafone's Italian subsidiary is seeking damages of more than 1bn euros ($1.3bn).
Vodafone claims Telecom Italia committed abuses between 2008 and 2013, "with the intention and effect of impeding growth in competition in the Italian fixed-line market."
Telecom Italia has rejected the claim.
Italy's competition authorities fined Telecom Italia 104m euros ($138m) back in May for abusing its dominant market position.
Telecom Italia, which runs Italy's biggest fixed-line telephone network, said it will appeal against the fine.
Vodafone Italy claims that Telecom Italia squeezed its ability to effectively compete in the Italian market and caused it "to lose existing and potential customers through predatory activities".
Vodafone Italy also claims that it was forced to pay "artificially high costs in order to compete in the market" and that its ability to grow its fixed-line business was restricted.
The lawsuit has been filed at the Court of Milan.
Vodafone Italy is 77% owned by the British Vodafone Group, with the rest held by the group's US partner, Verizon.