Power cut hits the Greek island of Santorini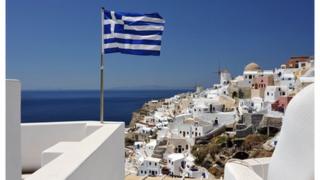 One of Greece's most popular tourist destinations, the island of Santorini, has been hit by a power cut.
A fire at a power station cut off electricity to the entire island, during the peak of the tourist season.
Managers of the Greek power network say the fire has been put out and efforts are being made to restore supplies.
The island drew around 1.6 million tourists last year attracted by spectacular views and whitewashed villages.
A naval vessel carrying generators is due to dock in Santorini early on Wednesday morning, according to the defence ministry.