New scam pushes up card fraud losses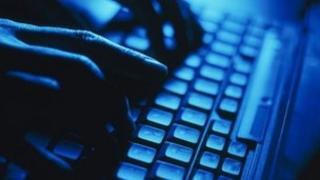 Online and phone scams rose by £36m to £337m in the last financial year, according to Financial Fraud Action, which is funded by the financial services industry.
It said the rise was driven in part by a new variation of card fraud, which was tricking people into handing over personal information.
Some £7m of losses came from scams when fraudsters posed as officials.
They then persuaded people to hand over Pins and bank account details.
Fraudsters have posed as police officers, bank or building society fraud investigation teams, or telephone and internet providers.
In one variation of the scam. victims are persuaded to cancel their cards, but when they try to phone their bank to do so, the person they end up talking to is the fraudster himself.
He or she convinces them to hand their cards over to a courier, who calls at their door within the hour.
"Fraudsters can use personal information in a number of ways including to access a victim's bank account, make fraudulent purchases and commit identity theft," said Detective Chief Inspector Dave Carter, head of the Dedicated Cheque and Plastic Crime Unit (DCPCU), a police unit sponsored by the cards and banking industries.
"Always be wary of cold callers who suggest you hang up the phone and call them back. Fraudsters will keep your phone line open by not putting down the receiver at their end.
"Remember that it takes two people to terminate a call so try and use a different phone line if you are asked to ring back. If you think you have already been a victim of this scam, contact your bank or card company immediately."