Vodafone's big deal: Good or bad for UK?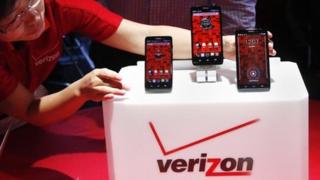 Few corporate deals are so big that they take on an economic significance.
But the $130bn Vodafone is receiving for its 45% stake in Verizon Wireless is equivalent to the size of the entire annual output of Hungary.
All that money will have an impact on lives in a variety of ways.
When most of it is distributed to Vodafone's shareholders, they will spend and invest some of it - which should increase economic activity.
Many of them should pay some tax on the increased income they'll receive.
Vodafone itself should be made stronger, when it uses some of the proceeds to pay down its debts - and maybe that will make it a more fearsome competitor in mobile phones, to the benefit of consumers.
And if it uses some of the residual billions to continue to expand its interests in cable and fixed line networks, maybe it will squeeze some growth out of its huge operations in the mature sluggish economies of Europe - to the further benefit of its shareholders.
So possibly it would be wrong to carp and wring hands that Vodafone won't be paying a penny of tax to the British taxman on the tens of billions of pounds of profit it will make from the disposal.
Because if it had been obliged to pay very substantial tax on the sale, it would have turned down the offer from Verizon Communications - and a windfall for the British economy would have been lost.