UKFI appoints James Leigh-Pemberton as new head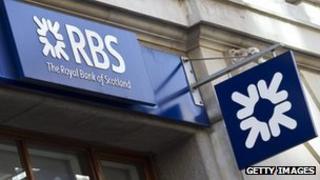 UK Financial Investments, the Treasury unit that manages the government's stakes in RBS and Lloyds, is to be run by the son of a former Bank of England governor.
James Leigh-Pemberton, son of Robin Leigh-Pemberton, is taking up the post.
He will be the fourth person to head UKFI since it was created in 2009, replacing Jim O'Neil, who said in April he was stepping down.
Mr Leigh-Pemberton is currently the UK head of Credit Suisse.
Stake sale
UKFI was set up after Royal Bank of Scotland and Lloyds were bailed out with £66bn ($101bn) of taxpayers' money during the 2008 financial crisis.
The government owns 81% of Royal Bank of Scotland and 39% of Lloyds.
Mr Leigh Pemberton was one of the main advisers to the government when it intervened and took the stakes in the banks. His main job now will be to sell those holdings.
In June, the government said it was preparing to sell its stake in Lloyds back to private investors.
The divestment will be carried out in chunks, with the first sale expected to be worth £5bn.
The government is not expected to attempt to start selling its stake in RBS for at least another year.
'Honoured'
Mr Leigh Pemberton will also become UKFI's executive chairman in January when the current UKFI chairman Robin Budenberg will leave. The organisation will then abolish the role of chief executive.
Mr Leigh Pemberton said he was "honoured" to have been asked to take on the role.
Mr Budenberg called him "uniquely well qualified".
Mr O'Neil, who has been UKFI's chief executive for three years, is moving to a post at the US investment banking giant, Bank of America Merrill Lynch.