Barclays to refund at least 300,000 borrowers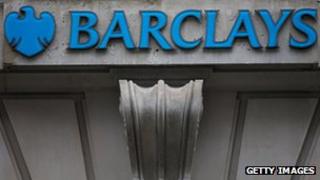 Barclays Bank is to refund at least 300,000 personal loan customers because it made mistakes on their paperwork.
If mistakes are made in loan paperwork, all interest paid must be returned.
The errors, which are expected to cost Barclays about £100m, date back to October 2008. The bank said it would begin to contact the affected customers in the next month.
It is investigating whether similar mistakes had been made in other parts of the business such as Barclaycard.
The errors on statements and arrears notices were mentioned with the bank's annual results in February, when it reported that income from retail and business banking had "declined 4% to £1,086m primarily due to provisions taken to remedy historical interest charges incorrectly applied to customers".
More details were given on Monday in a prospectus that the bank put out as part of its attempts to raise £5.8bn in new capital from investors.
'Secret payments'
In a statement, Barclays said: "whilst no-one has been mis-sold to, customers are entitled to have their interest payments returned".
"No customer will pay more than they were ever contractually expected to."
The error is similar to one made by Northern Rock Asset Management, which announced last year that it would be returning interest paid by 152,000 borrowers as a result of mistakes in paperwork.
Also in Monday's prospectus was news that Barclays is facing a £50m fine from the Financial Conduct Authority (FCA) for its 2008 investment deal with Qatari investors.
The FCA accused the bank of agreeing £322m in secret payments to investors to gain their support for a previous share issuance, worth just over £5bn, taken up in 2008 by Qatar Holding, part of the state-owned investment authority of Qatar.
The problems are the latest in a catalogue of problems for the bank including:
Paying a total of £290m in fines for attempting to manipulate Libor
Setting aside £2.6bn to compensate customers who were mis-sold payment protection insurance
Setting aside £850m to compensate businesses that were mis-sold products to insure them against interest rate rises.