European car sales drop 5% in August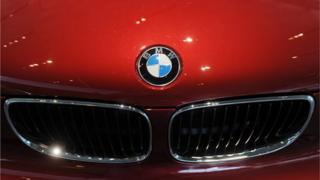 European car sales fell 5% in August compared to the same month last year according to the European Auto Manufacturers' Association.
In total 653,872 new cars were registered in August.
The UK was the only major market to show growth, up 10.5%.
France's Peugeot saw the biggest decline, sales fell 18%, while Europe's biggest car maker, Volkswagen saw an 11% fall in sales and BMW posted a 9.9% rise in August.
The figures relate to the 27 countries in the European Union plus those in the European Free Trade Association.
For the first 8 months of the year 7.84 million cars have been registered, the lowest figure for January to August since the Auto Association started to collect figures in 1990.
'Aggressive environment'
Explaining the growth in the UK market Tim Urquhart, an auto analyst at IHS Automotive, said: "Overall confidence is improving, especially among private buyers, as a result of the positive recent economic data.
"This bolstered confidence has combined with an ongoing very aggressive retail environment where dealers and manufacturers are offering extremely keen deals and incentives packages."
He also said that low interest rates mean that individual and corporate car buyers are being offered attractive financing options.
As for the car makers, the latest figures show that luxury car makers like BMW are performing better than the mid-market brands like Peugeot and Volkswagen.
"What we're seeing right now in the European car industry is a squeezed middle," Hyundai Europe chief Allan Rushforth said in a statement.
"German premium brands are coming down through the market while Hyundai is moving up - making life very difficult for European volume brands rooted in the mainstream."
Hyundai and its affiliate Kia have seen their sales fall 1.3% so far this year.