LME resumes electronic trading after technical fault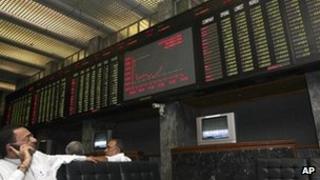 Electronic trading on the London Metal Exchange has resumed after a technical issue prevented trading for more than three hours.
Electronic trading on the exchange was stopped at 09:58 BST and resumed at 13:10, the LME said. Other types of trading were unaffected by the failure.
The LME said it communicated with users during the shutdown "to ensure that the recovery was controlled and orderly".
It said users had 15 to 20 minutes' warning before trading was suspended.
"It was a controlled halt," a spokeswoman told the BBC.
The problem is the latest in a string of technical failures to hit exchanges.
The Nasdaq exchange in the US was down for three hours last month due to a problem distributing stock price quotes.
And last year, trading was delayed in the much-anticipated debut of social network Facebook on the Nasdaq exchange.
Also last year, a software glitch at market-maker Knight Capital caused huge price swings in trading in 140 stocks on the New York Stock Exchange.