Electricity switching numbers at record low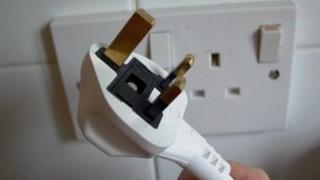 The number of households switching electricity supplier in the second quarter of the year fell to a record low, government figures show.
Electricity transfers fell 17% to 658,000, the lowest since the Department for Energy and Climate Change (DECC) began the data series.
DECC figures show just 2% of households changed electricity and gas supplier, down from 3% a year ago.
The numbers switching have been falling since 2008.
The number of gas transfers in the second quarter dropped by 14% from a year earlier to 490,000.
Industry insiders say the falls reflect the amount of sales activity undertaken by the big six energy companies, particularly the decision to stop using door-to-door sales staff to try to get people to switch providers.
Complex
Energy prices, which have risen faster than inflation in recent years and account for 5% of household bills on average, have been hotly debated this week after the leader of the Labour Party, Ed Miliband, said that he would fix prices for 20 months if he came to power.
New, simpler tariff rules are due to come into effect in December, with a maximum of four different payment plans to chose from.
Currently companies offer a range of tariffs that vary according to factors such as the length of the contract and the method of payment.
One provider this week said the switching process should be dramatically speeded up and should take one day, rather than a matter of weeks.
UK energy regulator Ofgem agreed that a swifter service would be welcome.
But there were warnings that customers still need to be given a cooling-off period to avoid pressure sales.