BBC appoints Telegraph's Kamal Ahmed as business editor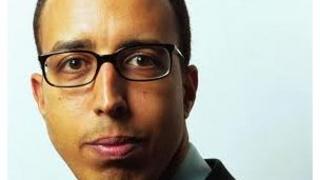 The BBC has appointed the Sunday Telegraph's Kamal Ahmed as its new business editor, replacing Robert Peston, who is taking over as the BBC's economics editor.
Mr Ahmed has been business editor of the Sunday Telegraph for four years.
This year he became executive business editor, with a role across the Sunday and daily print editions.
The BBC also appointed Carrie Gracie as its first China editor, after six years as a BBC News channel co-presenter.
Ms Gracie, who has a Bachelor of Arts degree in Chinese and speaks fluent Mandarin, will be based in Beijing.
'Formidable'
Before joining the Telegraph, Mr Ahmed was group director of communications at the Equality and Human Rights Commission.
Previous roles also include executive news editor and political editor at the Observer newspaper.
"I am absolutely delighted to be joining the BBC," said Mr Ahmed. "It is a great privilege to follow in Robert's footsteps and build on the great work the BBC does covering the business world."
James Harding, director of BBC News and Current Affairs, said: "Kamal Ahmed is one of the most formidable journalists working in Britain today.
"He will bring intelligence, flair and incisive judgement to the BBC's coverage of business."
Mr Ahmed is due to take up his post in March 2014.
'Sweeping changes'
Commenting on Ms Gracie's appointment, Mr Harding said: "The appointment of the BBC's first China editor signals our determination to bring home to people the sweeping changes in the world's most populous nation, as well as the transformative impact that China is having upon the world and all of our lives."
Ms Gracie had "profound knowledge of China, insightful judgement as a journalist and exceptional talent as a broadcaster," he said.
She will take up her post in the spring.