Minimum wage offenders named and shamed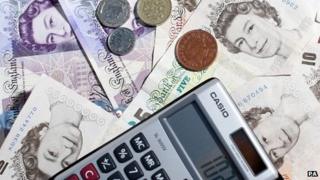 Five employers who failed to pay their staff the minimum wage have been "named and shamed" by the government.
It is only the second time this has been done, under new rules which came into effect last October.
The employers owed £6,800 in arrears between them to six workers and have been fined £3,381.
Similar offences will attract higher penalties of up to £20,000 from 7 March this year, with the government planning to bring in even stiffer sanctions.
Those would see rogue employers fined up to £20,000 for each individual worker who had been underpaid.
The five employers to be exposed are:
Peter Oakes of Peter Oakes Ltd, Macclesfield, who failed to pay £3,619.70 to two workers.
Lisa Maria Cathcart of Salon Sienna, Manchester, who failed to pay £1,760.48 to a worker.
Mohammed Yamin of Minto Guest House, Edinburgh, who failed to pay £808.56 to a worker.
Anne Henderson of Chambers Hairdressers, Middlesbrough who failed to pay £452.22 to a worker.
Ruzi Ruzyyev, a car wash operator in Carmarthen who failed to pay £225.38 to a worker.
Currently, the standard penalty is 50% of the underpayment and this too will rise on 7 March, to 100%.
The adult rate for the national minimum wage rose by just 12p last October to £6.31 an hour.
But this month, the Low Pay Commission recommended that the government should apply a 3% increase to the adult rate from October this year, which would bring it £6.50 an hour.