Goals Soccer Centres kick starts plans for expansion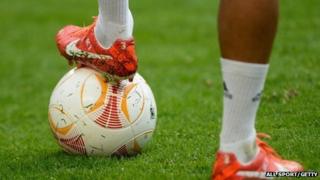 Goals Soccer Centres is accelerating its plans for expansion after raising fresh funds via issuing new shares in the firm.
The five-a-side football pitch operator said it would issue new shares equal to around 9.9% of the firm to help fund new centres in both the UK and US.
It will open two new centres in the UK by 2015, and three in the US by 2016.
Managing director Keith Rogers said there was "significant opportunity" to further develop the business.
"With the placing funds, Goals is well positioned to kick-start a controlled roll-out in the UK and capitalise on its first mover advantage in the US," he added.
The plans were revealed after Goals said pre-tax profit for 2013 had risen 2% to £9.6m, with sales up 4% to £33.7m.
It said trading in the first eight weeks of 2014 had also been "good", thanks in part to favourable weather conditions compared to the same period in 2013.
The firm currently has 43 centres in the UK and one in Los Angeles, in the US.