Mothercare appoints interim chief executive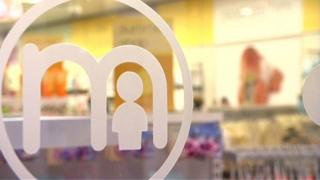 Parenting retailer Mothercare has appointed an interim chief executive following the resignation of Simon Calver in February.
Former Shop Direct and Next Directory executive Mark Newton-Jones will take on the role from 17 March.
Mothercare issued a profit warning in January after disappointing Christmas trading.
The company had been restructuring in an attempt to stem losses and has closed about 80 stores.
"[Mr Newton-Jones'] leadership skills and depth of experience in retailing through stores and online will further enhance our drive to deliver the recovery of the UK business to complement the strong and growing international operations," said Mothercare chairman Alan Parker.
Mr Newton-Jones will not be formally appointed to the board.
Competitors such as Next have been successful in drawing online and High Street customers away from Mothercare, analysts said in February.