Budget 2014: Ask Robert Peston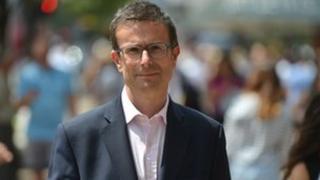 BBC Business Editor Robert Peston will be answering your questions following the Chancellor's Budget announcement: live on Facebook.
He will answer your questions directly on the BBC News Facebook page today from 1330 GMT.
In his Budget yesterday the Chancellor announced changes to income tax, pensions, an overhaul of ISAs, a cut in bingo duty and a new £1 coin.
What will make a difference to you?
If you want to take part you need to 'like' the BBC News Facebook page where we will send out reminders.