Autonomy boss hits back at Hewlett-Packard criticism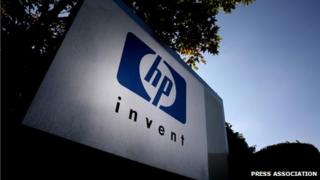 Technology firm Autonomy's former boss has hit back at claims his company was overpriced when it was sold to Hewlett-Packard (HP) in 2011.
HP says it had to write off $5bn after its $10bn (£6bn) purchase, because Autonomy had inflated its value.
Autonomy's ex-boss, Mike Lynch, told HP's shareholders the US firm was "not just smearing us, but misleading you".
In response, HP said it had uncovered "numerous accounting irregularities" before the sale.
The UK's Serious Fraud Office and accounting regulator, the Financial Reporting Council, and the US Department of Justice are investigating the sale.
'Lied to'
The US computer giant's allegations included "accounting improprieties, misrepresentations and disclosure failures" at Autonomy.
In an open letter to HP's shareholders, Mr Lynch asked how HP could "justify" declining to show his management team the allegations or evidence against them, because they were with regulators, while it had "selectively disclosed" some documents and emails to the media.
HP's spokesperson said: "HP reported those irregularities to appropriate civil and criminal regulators in the US and UK. HP continues to co-operate in ongoing investigations by those regulators."
Mr Lynch said Ms Whitman had made "incendiary and defamatory" accusations on behalf of her firm.
In November 2012, HP said Autonomy had made a "wilful effort to mislead".
At the time, HP chief executive Meg Whitman said her company had done a "whole host" of due diligence but "when you're lied to, it's hard to find".
She said Autonomy was "smaller and less profitable that we had thought".