Standard Life in talks to buy fund manager Ignis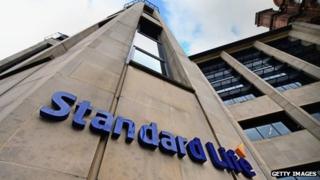 Standard Life, the Edinburgh-based pensions and insurance firm, has confirmed it is in talks to buy Ignis Asset Management - a fund manager worth £400m.
In a statement Standard Life said it was in "exclusive and advanced" talks, but added "there was no certainty that any transaction will be agreed".
If a deal was done, it would make Standard Life one of the UK's biggest investment managers.
Ignis has £67bn assets under managment.
It is currently owned by Phoenix Group, a life assurance company.
Analysts say a deal would speed up the consolidation of the UK fund management sector, as well as mark Standard Life's move away from its traditional area of life insurance towards managing more investments for outside clients.