Co-op Bank seeks extra capital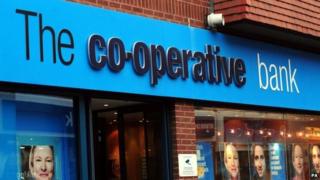 The Co-operative Bank has found yet more skeletons in its closet.
It has announced this morning that it needs to raise another £400m of capital, having uncovered an unexpected and additional £400m of costs or charges related to past misconduct and poor documentation.
The biggest contributors to these £400m costs, according to the chief executive Niall Booker, are restitution for PPI mis-selling, breaches of the Consumer Credit Act and a variety of lapses in the provision of mortgages.
Which some will see as not bad going for a bank whose public branding was all about being ethical.
With all those additional costs included, Co-op Bank's losses for 2013 were in the region of £1.2bn to £1.3bn (which needless to say is a record for the group).
One important question is why these misconduct costs did not come to light last year, when the bank only narrowly escaped collapse after uncovering huge losses on loans that went bad and from write-offs of a failed IT project.
It has already raised £1.1bn of capital. And Co-op Group promised to inject another £266m into the bank - a sum completely separate from the £400m now needed.
After the rescue last year, Co-op Group's shareholding in the bank was cut from 100% to 30%.
The rest of the shares are held by investment institutions, led by a group of hedge funds.
The largest shareholder, after Co-op Bank, is the hedge fund Perry Capital.
How the shareholders will react to being asked for another £400m, so soon after they put in around £1bn, will be interesting to see.
UPDATE 08:15 GMT
A few other thoughts about the new mess at Co-op Bank.
First, the chief executive, Niall Booker, tells me he only uncovered the new costs for past misconduct in recent weeks - and since the rescue of the bank - because it is only recently that he and his team have been able to carry out a rigorous review of how the bank treats its customers.
The priority last year was keeping the bank afloat, by evaluating the quality of loans, raising capital to absorb potential losses and making sure the bank had enough cash to meet any possible demands for withdrawals from customers.
Second, there are some intriguing elements for me in the new misconduct costs.
For example, the bank has concluded that in some cases, where it put cash-strapped holders of mortgages into forbearance, so that they did not have to pay the full cost of their mortgages for a period, it did the wrong thing - because these customers were in such dire straits that keeping them in their homes may have prolonged the agony.
Or to put it another way, it would have been kinder and fairer to repossess, because in the years of forbearance the deferred interest costs became bigger and bigger.
I wonder if other banks will be forced to come to a similar conclusion that deferring interest and capital payments for customers in difficulty was occasionally not in the interests of those customers.
Third, it is reasonable to assume that the hedge funds and other institutional shareholders in Co-op Bank will - with Co-op Group - stump up the £400m, because there does not appear to be any rational alternative.
UPDATE 11:27 GMT
Co-op Bank's need for £400m of additional capital underlines the dire straits of Co-op Group.
As you will recall from my recent reports, Co-op is burdened by huge debts, of £1.5bn, and lease obligations.
It has agreed with its banks that it will reduce these debts, by selling its farms and - almost certainly - its huge chain of pharmacies.
Can it afford to provide the £120m to Co-op Bank, which would be its share of the £400m needed by the bank.
That seems doubtful - especially given that it is yet to inject into Co-op Bank the £266m it promised.
But if it does not put in that £120m, and others investors - probably hedge funds - provide it instead, Co-op Group's shareholding in Co-op Bank would fall to around 20% or so.
And at that point, customers might wonder whether there was anything terribly Co-opy about Co-op Bank at all.
What this latest debacle reinforces is the importance for Co-op Group of retaining the confidence of its bank creditors, led by Barclays.
Which in turn hangs on Co-op Group being able to demonstrate, following the recent resignation of its chief executive, that it has a governance and management structure that works.