Shaa Wasmund: The boss who rolled with the punches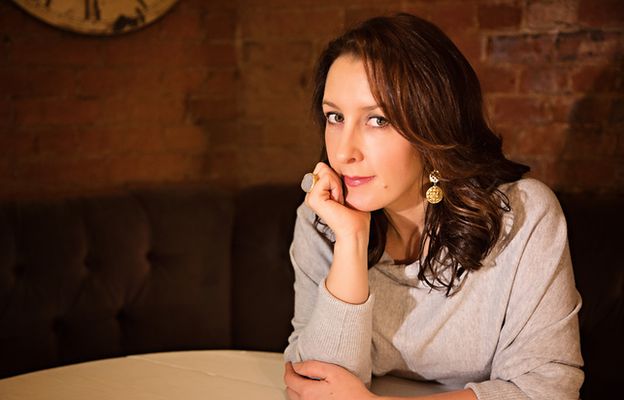 "Hire a cleaner. Seriously... hire a cleaner."
That, apparently, is the top business tip of serial entrepreneur Shaa Wasmund.
"Why are you spending time cleaning, and ironing, and all that, when you could be spending that time on your business or socialising?" says the 41 year old, munching peanut butter and crackers in her London office.
This may seem surprising advice from a business woman who only just survived a potentially knockout blow from one of the severest recessions in living memory.
In her career so far she has been the boss of numerous dotcom companies, a property developer, the head of a public relations firm, a best-selling author, and even a one-time personal assistant for former British boxer Chris Eubank.
Today Ms Wasmund's main focus is Smarta.com, the UK small business advisory service she set up in 2009.
To the casual observer, such a wide-spanning career may seem eclectic to the point of flightiness.
But Ms Wasmund, whose first name is Navaho for "sunshine", says she is simply someone who is not afraid to do everything that she loves.
Born in California to an English mother and Italian father, Ms Wasmund and her mother settled permanently in the UK when she was 10.
After winning a scholarship to the prestigious City of London School for Girls, she studied international relations at the London School of Economics.
It was while at the LSE that Ms Wasmund, then 21, won a competition to interview Chris Eubank, then a middleweight world champion boxer.
Eubank was so impressed with her confidence or "front" that he offered her the job of becoming his assistant. Ms Wasmund said yes, and so she started her business career in the competitive world of boxing.
After spending a number of years with Mr Eubank, she then left to set up her own PR firm at the age of 24.
One of her clients was a then little-known new start-up company making vacuum cleaners. The business was called Dyson, and Ms Wasmund helped it to become a household name.
After the success of the PR firm she took a few blows in the 1997 to 2000 dotcom bubble.
Her first foray in to the world of ecommerce was as a director of Deckchair.com, the travel site founded by Boomtown Rats singer and Live Aid organiser Sir Bob Geldof in 1997.
At its peak Deckchair was estimated to be worth £20m, but following the crash of 2000 it was eventually sold for £3.2m in 2001.
But Ms Wasmund's teenage lifestyle website, MyKindaPlace, which was launched in the teeth of the crash, actually enjoyed success against the odds.
She sold that company to BSkyB in 2007 for an undisclosed sum thought to be in the single-digit millions.
As well as dotcom failures and successes there were the golden opportunities that slipped through her fingers.
She passed up the chance to become managing director of teenager social networking site Bebo, founded by Xochi and Michael Birch, just 18 months before it was sold to AOL for $850m (£560m) in March 2008.
Stock options would have landed her a hefty sum.
She's philosophical about it now and remains friends with the Birches, who also supported her latest venture, Smarta.com.
Smarta was started in 2009, despite the then recession sparked by the global financial crisis. She says it was a tough battle in the first few years as a result of the economic backdrop.
Ms Wasmund launched the website with the backing of an assortment of investors including businessman Theo Paphitis, of BBC Dragon's Den fame, and the Royal Bank of Scotland.
"When we came up with the idea it was at the worst possible time imaginable," she recalls. "We lost two-thirds of our investment in the space of two weeks.
"We very quickly had to cut our cloth a different way."
She says the business was kept going in those punishing early years thanks to the continued support of her bank.
"The last four years have been pretty hard for everybody," she says. "If you've been able to survive, you've done pretty well."
Ms Wasmund says Smarta now has 500,000 unique visitors per month, about 4,000 paying customers, and turned its first profit late last year.
"We can help you with your idea, give you the tools to set up and run your business, and arrange a start-up grant of £10,000."
Despite the numerous business interests, Ms Wasmund has also found the time to become a writer of motivational books.
Her first, called Stop Talking and Start Doing, co-written with Richard Newton, was released in 2011, and went on to top lists of best-selling business books for more than a year.
Ms Wasmund says its success was "beyond my wildest dreams".
She has now almost finished a follow-up, provisionally entitled Think Less, Do More.
"I thoroughly enjoy writing books, but it is very, very difficult to switch from running a business to writing," she admits.
This requires the peace and seclusion of her beach hut in Whitstable, Kent, where the entrepreneur also has a house.
She has four houses in total, and says that investing in property is "still one of the best things anyone can do".
Another project that keeps Ms Wasmund busy is her female retreat business.
Called The One Retreat, three times a year about 20 women gather "somewhere beautiful with a pool and jacuzzi" to receive practical help and advice for their businesses.
She set it up after a woman accused her of having an "arrogant" attitude towards women in business.
Ms Wasmund explains: "Not everyone was as confident as I am around alpha males, this woman told me.
"The reality is very different for a lot of women. I realised she was right and maybe they could do with more support.
"I'm never going to make money from The One Retreat, but I do get lot of personal satisfaction from it."
After a career which has seen Ms Wasmund survive a number of heavyweight bouts among the numerous victories, it is hard to begrudge her now doing something just for enjoyment of it.
Related Internet Links
The BBC is not responsible for the content of external sites.