No laughing matter: How 1 April could cost you more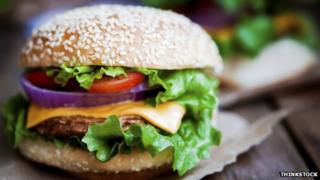 The first day of April is one to be wary of. Notorious pranks have included left-handed hamburgers, spaghetti being grown on trees, and the apparent news that Big Ben was to go digital.
But there is also a series of changes on 1 April this year which will have a real impact on people's lives.
While few Britons will be mourning the demise of the Competition Commission or the Office of Fair Trading, millions will be affected by changes to the regulation of payday lenders.
And hundreds of thousands are likely to end up paying more in council tax and water charges.
Pay-day loans
As it takes over the regulation of 50,000 firms involved in the consumer credit industry, the Financial Conduct Authority (FCA) has promised a further examination of payday lenders.
It will investigate how they treat their customers, and whether they lend to people who cannot afford the repayments.
It will also look at the level of cap the government wants on the cost of loans.
Martin Wheatley, the FCA's chief executive, has suggested that up to a quarter of short-term lenders could be forced out of business as a result.
The FCA has been given new powers, as it takes over from the old regulator, the Office of Fair Trading (OFT).
Council tax
A year ago, the government devolved the administration of council tax benefit to 326 local authorities in England.
At the same time it cut the budget for council tax benefit by 10%, or £414m.
As a result councils have either had to make cuts, or make up the shortfall from local taxpayers.
But for one year only, the government softened the impact of the change by giving £100m as transitional relief.
Now this has come to an end, it has been estimated that more than half a million council taxpayers might each have to find an extra £120 a year.
Water and sewerage charges
Customers in England and Wales will find their water bills rising by an average of £8 a year, or 2%.
Those in the Thames Water area will see a rise of 3.4%, while those in the South West will actually receive a cut of 3%.
At the time the rise was announced, it was below the rate of inflation. However, the consumer price index is now at 1.7%.
Pensions
The state pension goes up by 2.7%, based on the CPI inflation rate in September 2013.
The government has pledged to continue the "triple lock" until 2020.
This means that pensions will go up by whichever is highest of inflation, wages or 2.5%.
Those seeking to join a company pension scheme under automatic enrolment will also be given more time to decide whether to sign up.
Prescription Charges
Prescription charges in England go up by 20 pence, to £8.05 for each medicine.
England remains the only part of the UK where patients pay for their prescriptions.
Wales has enjoyed free prescriptions since 2007, Northern Ireland since 2010, and Scotland since 2011.
Housing benefit
From now on, jobseekers who come to the UK from the EU and some other European countries will no longer be allowed to claim housing benefit.
Those who are working will still be able to claim.
Since January, such migrants have also not been able to claim jobseeker's allowance until they have been in the UK for three months.
Figures from the Office for National Statistics (ONS) suggest that nearly 400,000 non-UK nationals were claiming benefits here in 2013.
Corporation tax
The tax paid by big UK companies on their profits will fall from 23% to 21%, as part of the government's efforts to make the UK more attractive to inward investors.
Next year the main rate of corporation tax will fall to 20%.
A scheme to give small companies extra relief from business rates will also take effect.
Goodbye to...
The Competition Commission and the Office of Fair Trading (OFT).
The Competition Commission was originally the Monopolies and Mergers Commission, and its job was to protect free markets and to make sure individual businesses did not become too dominant.
The OFT existed to protect consumers, and to ensure that competition law worked in practice.
Hello to...
The Competition and Markets Authority (CMA).
It takes over from the Competition Commission, and also assumes the consumer functions of the OFT.
Its first job will be to investigate the big six energy firms, and whether they have too much power over the market, a task that is expected to take around 18 months.
The Financial Conduct Authority (FCA) takes over the regulation of consumer credit companies, and peer-to-peer lending.