Cement giants Lafarge and Holcim negotiate mega-merger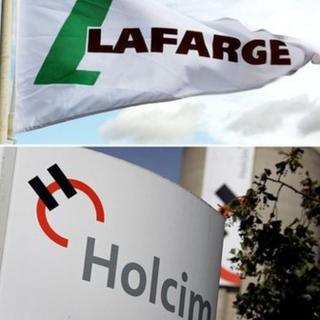 The world's two largest cement makers are in advanced talks to merge into a company that would have a stock market value of more than $30bn euros (£25bn).
A deal between France's Lafarge and the Swiss Holcim group would be the industry's biggest ever merger.
However, the proposed tie-up could face a lengthy competition inquiry from regulators as the new company would be dominant in Europe and the US.
Shares in Lafarge and Holcim jumped 9% and 7% respectively on the news.
In statements on Friday, the companies emphasised that no agreement had yet been reached, and that there was no guarantee of a deal.
But they pointed to a "strong complementarity" and "cultural proximity" between their operations.
A merger would allow the companies to cut costs, trim debt and reduce the sector's global overcapacity.
"I think this will be a story that develops over a year or more," Morningstar analyst Elizabeth Collins told Reuters.
She added that competition regulators would probably require the companies to shed cement plants and distribution facilities before approving any merger.
Although the firms have overlapping operations in Europe, Lafarge is strong in Africa and the Middle East, whereas Holcim is almost absent.
Meanwhile, Holcim is strong in Latin America, where Lafarge is not established.