Energy complaints triple in a year, says ombudsman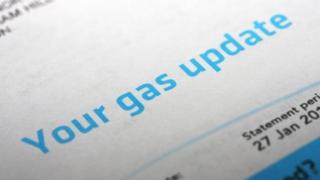 Complaint levels about energy companies soared in the first three months of the year, as the sector remained in the political firing line.
The number of complaints more than trebled in the first quarter of 2014 compared with the same period a year ago.
There were 10,638 gripes forwarded to the Energy Ombudsman, with billing the biggest source of concern.
Last month, regulator Ofgem announced a competition inquiry into the sector.
The study, by the Competition and Markets Authority (CMA), is looking at whether the "big six" UK energy suppliers prevent effective competition and how this affects bills. The inquiry could take at least 18 months.
This has come after vocal political debate over gas and electricity bills.
'Quickly resolved'
Billing was the main area of concern in the first quarter of the year. There were 2,062 gripes about not receiving bills and another 1,474 complaints relating to billing charges.
Customer service was also highlighted by the ombudsman as a major issue with 1,067 complaints received, although not all complaints are necessarily justified.
"Consumer frustration and dissatisfaction is something that we hear about every day and we welcome any attempts by Ofgem to make the energy market fairer," said chief energy ombudsman, Lewis Shand Smith.
"With energy complaints trebling in the first quarter of this year and problems relating to billing the greatest concern, increased transparency is something that should be addressed."
A spokeswoman for Energy UK, the trade body that represents the industry, said most customers had no problems with their energy company, but accepted that sometimes things did go wrong.
"If a customer has any concerns relating to their bills, they should contact their provider as soon as they can, and if possible have an up-to-date meter reading to hand which will ensure their bill is as accurate as possible.
"Energy companies work very hard to resolve problems and most complaints are fixed within a few working days with no more than a phone call."