Barclays in $280m settlement with US regulators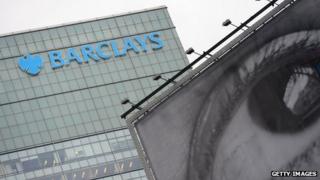 Barclays agreed to a $280m (£167m) settlement with the US Federal Housing and Finance Authority (FHFA).
The agreement settles claims by the FHFA that Barclays misled US mortgage lenders Fannie Mae and Freddie Mac during the housing crisis.
The settlement involves two separate suits brought by the FHFA.
"We are pleased to have resolved this matter," said Barclays in a statement, adding that the settlement will not impact its earnings.
The FHFA has filed a total of 18 lawsuits over $200bn of mortgage-backed securities sold during the height of the housing bubble.
It has settled 13 of those lawsuits, most notably with Bank of America, which agreed to pay $9bn, and with JP Morgan Chase, which agreed to a $4bn settlement.