Japan's NTT Docomo to sell Tata Teleservices stake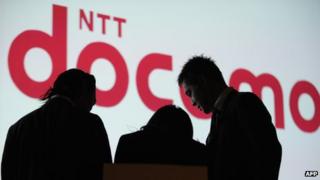 Japan's biggest telecoms firm NTT Docomo plans to sell its entire stake in India's Tata Teleservices, effectively exiting the country.
Docomo also announced plans to spend as much as as 500bn yen ($4.9bn; £2.9bn) buying back shares.
Profit fell by 5.4% from a year earlier to 464.7bn yen the firm reported on Friday, adding the impact of the Tata stake sale on earnings was uncertain.
Docomo's decision makes it the latest Japanese company to pull out of India.
Japanese drugmaker Daiichi Sankyo withdrew from India earlier this month after selling its stake in Indian pharmaceutical firm Ranbaxy Laboratories.
Docomo had been looking abroad for growth to offset the effects of Japan's declining population and intense competition for new subscribers in the country.
In 2009 it agreed to pay about $2.7bn for a 26.5% stake in Tata Teleservices, which is the seventh-largest wireless mobile services provider in India.
However, the India telecoms firm has been losing money amid stiff price competition and complicated regulations in the country.
Tata Teleservices has posted losses of about $106m in the year to March 2013.
Shares of NTT Docomo closed about 0.8% higher in Tokyo trade on Friday.