China's Sina may lose web licences over porn content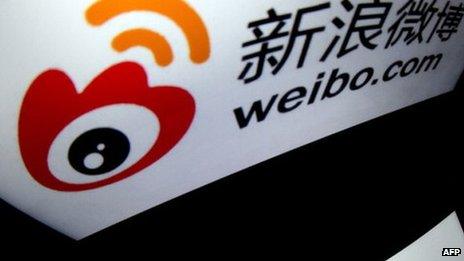 Chinese web giant Sina may be fined and lose two of its internet licences because of a government-led crackdown on online pornography.
Chinese state media reported there were multiple articles and videos on Sina's main website that "contained lewd and pornographic content".
As a result, Sina may be banned or restricted from posting content from print, audio and video publications.
Several Sina employees were also reportedly detained by police.
In a statement on its website, Sina apologised for allowing some pornographic content on its website.
"Sina indeed didn't keep a tight enough control and monitoring over some contents," the firm said. "We regret and are deeply ashamed of that."
The company has the right to appeal against the decision but appears to have taken steps already to address some of the issues.
Sina's literature site, where users can review and buy books, was closed temporarily on Friday, and a notice on its e-books reading channel said "self-correction action" was being taken.
Videos were also unable to load on Sina's website because it was conducting a "self-inspection".
China periodically holds an official campaign to "clean up the web" of indecent material.
However, this is the first time a top internet portal such as Sina has faced such stiff penalties, which analysts say will serve as a warning to China's other major web firms.
Bill Bishop, a China expert and the author of the "Sinocism" newsletter, said the campaign has "claimed an internet tiger".
"These clean-up campaigns are an annual event that, after a period of noise and naming and shaming, have historically faded away without putting a dent in the huge of amount of lewd content on the Chinese internet," he said.
"Sina, which between its news site and Weibo service has a long history of figuring out how to work with the regulators, appears to have assumed this year's campaign would be similar to the previous ones."
"They were wrong, and the punishment and humiliating propaganda push are very clear warnings to all the other major internet players."
According to China's National Office Against Pornographic and Illegal Publications, there were more than 24 indecent articles and videos posted on Sina.com.
This was first reported in China's state media, including CCTV television news and the People's Daily newspaper.
Chinese government censors closely monitor internet content, and have been known to delete postings on microblogging sites such as as Weibo.
Websites such as Facebook and Twitter are also blocked in China since they are deemed a threat to social stability.
However, Chinese authorities have intensified their crackdown on online content over the past year and several micro-blogs were closed down for alleged rumour-mongering.
China's internet market has grown to become the world's biggest with more than 500 million users.
Related Internet Links
The BBC is not responsible for the content of external sites.