Foreign takeovers: Why they matter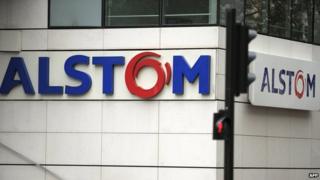 Two headline grabbing bids reveal very different attitudes of governments towards foreign ownership of big businesses.
US pharmaceutical company, Pfizer, is renewing its bid for UK giant, AstraZeneca, which would make for one of the biggest deals in the global drugs industry.
At £60bn ($101bn), it would be the biggest foreign acquisition of a British company.
AstraZeneca's £7bn of drugs sold every year accounts for a whopping 2.3% of British goods exports.
The deal has raised some eyebrows but it's unlike the French reaction to a bid for one of its big businesses.
US company GE is bidding for French firm Alstom's energy business. French politicians are discussing the bid and seeking options.
Thus, the competing bid for Alstom by GE's rival, Germany's Siemens, is telling.
According to the Financial Times, Siemens is proposing to create two European industrial champions.
One would be an energy company under Siemens while the second would be in transport, owned by Alstom.
As I wrote in an earlier blog, two of the key issues in terms of ownership would be jobs and where the company pays tax.
The French have secured guarantees of no job losses from other takeovers in the past, and as Alstom is one of the country's biggest private employers with 18,000 on its payrolls, it is one of the reasons why the country's economy minister is keen to protect national interests.
Tax matters
AstraZeneca employs about 7,000 in the UK and is one of the two companies, along with GSK, that have big research and development (R&D) operations in Britain in the pharmaceuticals industry.
In the British case, there is also valuable employment in the high-skilled R&D area to consider.
In terms of who receives tax payments, the new UK holding company that would result from Pfizer's acquisition of AstraZeneca would be headquartered in New York and listed on the New York Stock Exchange.
But, Pfizer says that profits from outside the US would not be subject to US tax. Presumably, the French government will be keen to secure their piece of tax from any deal involving one of its largest employers.
Global vs national
Of course what is promised does not always transpire. And the energy business in particular is more likely to be labelled a "strategic" industry than say drugs.
But, these deals follow a pattern where the British has had a much less interventionist attitude toward foreign ownership than the French.
The German company's proposal to create European industrial champions also reveals a willingness for active intervention that the British and the Americans haven't gone so far to embrace, even though there is now a revived discussion about kick-starting industrial policy to rebalance the economy away from too much financial services.
In terms of impact on economic growth, the UK has lost more of its manufacturing base but the French has struggled with productivity growth since the 1970s.
In any case, as I had noted before, when it comes to big business, even though they are nominally owned by a country, the scale of their operations is global and increasingly so that few are truly tied to one country.