Barclays' US boss McGee quits ahead of new regulations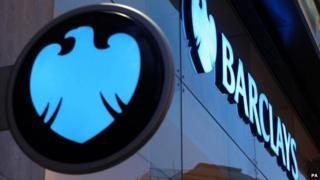 The head of Barclays' US business has resigned ahead of a major project to comply with new rules and regulations.
Hugh (Skip) McGee had only been chief executive of Barclays Americas for a year.
The bank said there will be a "great deal of management focus" on setting up an intermediate holding company in the US.
Given the "focus" on that project Mr McGee had decided to step down, Barclays said in a press release.
Barclays must complete the reorganisation within the next two years under new rules for the US divisions of foreign banks.
Mr McGee will be replaced by the head of client capital management, Joe Gold.
The requirement for a holding company, which would incorporate all of Barclays' subsidiaries in the US, is a condition of the Dodd-Frank Act, which aims to impose the same regulations on foreign banks' US divisions as those faced by domestic lenders.
'Significant ramifications'
"Barclays has today announced changes to the leadership of its Americas operations to prepare for this significant transition, one which will require a great deal of management focus over the next two years on regulatory relations, compliance, and the very significant legal and operational ramifications associated with the creation of the new entity," the bank wrote in a statement.
Hugh (Skip) McGee, who was awarded £8.8m in shares as part of Barclays' latest remuneration package, was promoted to Barclays' top job in the US a year ago.
The former Lehman Brothers banker, who joined Barclays when it bought the bankrupt US firm for $250m (£148m) six years ago, said it had been a "difficult decision" to leave.
"Skip McGee has delivered outstanding service over the last 21 years, both at Barclays and previously at Lehman Brothers," said Barclays' group chief executive, Antony Jenkins.
"He has been the longest-serving head of investment banking on Wall Street, and our most senior client-facing executive, responsible for driving some of the industry's highest profile transactions," he said in the statement.
'Death spiral'
In its annual report last month, Barclays raised concerns about the resignation rate among its US-based staff.
Departures of senior investment bankers in its Americas business almost doubled between 2012 and 2013, it said.
Earlier this month Barclays won shareholder approval to increase its staff bonus pool by 10% to £2.38bn, despite a 30% fall in profits.
Mr Jenkins told the Telegraph newspaper that increased bonus payouts were essential to prevent a "death spiral" of staff departures.