ITV buys US TV producer Leftfield Entertainment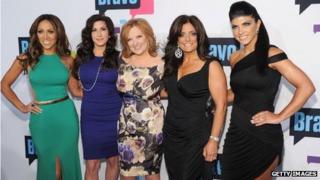 UK broadcaster ITV has bought a controlling stake in US reality TV producer Leftfield Entertainment.
Leftfield is the production company behind series such as Pawn Stars and the Real Housewives of New Jersey.
ITV has bought an 80% stake in the firm for $360m (£212m) and - depending on Leftfield's profit growth - has the option to buy the whole firm for $800m.
ITV said the deal means its US studios division is now the largest independent unscripted producer in the US.
Leftfield's portfolio of programmes also includes Counting Cars and American Restoration.
Pawn Stars is the History Channel's number one show worldwide and has had 394 episodes commissioned to date. In the UK, it was the History Channel's highest ever rated original premiere.
Real Housewives of New Jersey has been a ratings hit for US TV channel Bravo.
Adam Crozier, chief executive of ITV said: "Leftfield is a fantastic success story, rapidly growing from a single pilot to become one of the biggest indies in the US.
"The team has combined creativity with strong production expertise, with over 70% of the business coming from returning series and a pipeline of new ideas coming through in 2014 and into 2015 that is really encouraging."